6. Health & Nutrition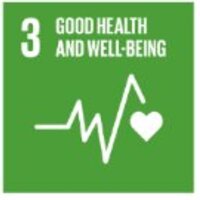 3 - Good health and well-being
Verzeker een goede gezondheid en promoot welvaart voor alle leeftijden
"Gezondheid is essentieel voor duurzame ontwikkeling", stellen de Verenigde Naties. Doel drie gaat over gezondheid en welzijn voor iedereen van jong tot oud. Volgens de Wereldgezondheidsorganisatie daalde het kindersterftecijfer in 2015 met 53 procent ten opzichte van 1990. Toch sterven er elk jaar nog steeds zes miljoen kinderen voor hun vijfde levensjaar. Het merendeel van deze kinderen wonen in Azië en sub-Sahara Afrika. Vier van de vijf kinderen die voor hun vijfde levensjaar overlijden komen uit deze regio's. Moedersterfte is in 2015 ten opzichte van 1990 met 44 procent gedaald, aldus de Wereldgezondheidsorganisatie. Maar ook hier kunnen nog stappen worden gezet. Moedersterfte is in ontwikkelingslanden nog steeds 14 keer hoger dan in ontwikkelde landen.
Moedersterfte
In 2030 moet het moedersterftecijfer minder zijn dan 70 per 100.000 levendgeborenen. Ook moet het sterftecijfer van kinderen onder vijf jaar oud wereldwijd tenminste worden teruggedrongen tot 25 per 1000 levendgeborenen.
Gezondheid
Daarnaast moet er in 2030 een einde komen aan epidemieën zoals HIV/aids, tuberculose, malaria en andere tropische ziekten. Om dit te bereiken moet er meer aandacht komen voor onderzoek naar vaccins en medicijnen. In de targets van dit derde doel staat ook beschreven dat er meer aandacht uit moet gaan naar het voorkomen en het behandelen van drugsverslavingen en alcoholmisbruik. En het aantal verkeersdoden moet in 2020 al gehalveerd zijn.
Seksuele rechten
In dit doel wordt ook meer aandacht besteed aan seksuele en reproductieve gezondheid en rechten. Seksuele en reproductieve gezondheidszorg moet in 2030 voor iedereen toegankelijk zijn. Ook moet er betere informatie beschikbaar komen over voortplanting en gezinsplanning, zodat iedereen goed geïnformeerde, eigen keuzes kan maken.
This key characteristic focuses on nutrition that can contribute to the health and well-being of the individual (SDG 3). Food authorities' messages can help to educate the customer and food labelling systems, such as Nutri-Score, can guide the consumer to make healthier choices.
Conscious food choices in Western diets often distinguish between 'positive' and 'negative' aspects:
- Positive (enhancement with)
Protein
Fibers
Presence of vegetables, fruit and certain nutrients
- Negative (reduction of)
Salt
Sugar
Saturated fat
Energy (calories)