5. Reduce food waste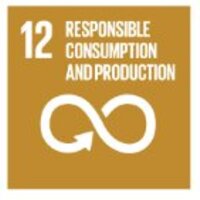 12 - Responsible consumption and production
Verzeker duurzame consumptie- en productiepatronen
Zorg voor duurzaam beheer en efficiënt gebruik van natuurlijke hulpbronnen. Het produceren van onze goederen moet met het oog op de groeiende wereldbevolking veel handiger: 'meer produceren met minder'.
Vervuilende energiebronnen
Zo moet het gebruik van vervuilende energiebronnen teruggeschroefd, want ondanks de technologische vooruitgang zullen OECD-landen naar schatting nog 35 procent meer energie verbruiken in 2020.
We moeten zorgen dat het kleine percentage aan drinkwater dat er is – maar drie procent van de wereldwatervoorraad is zoet water – minder vaak vervuild en verspild wordt.
Voedselproductie
Op het gebied van voedselproductie moet de verdeling beter. Terwijl er bijna 800 miljoen mensen honger hebben, is er in sommige delen van de wereld juist te veel (ongezond) eten, wat zorgt voor hart- en vaatziekten. Naar schatting haalt ongeveer een derde van wat de wereld produceert aan voedsel, ons bord niet. Het doel is om in 2030 voedselverspilling gehalveerd te hebben.
Groene levensstijl
Onze productie moet schoner: het doel is om chemicaliën en ander afval in de lucht, water en bodem te verminderen. De bedoeling is om in de hele keten bewust te maken van de problemen en te laten meehelpen bij de oplossingen. Van boer tot supermarkt, tot gemeentes, waterbedrijven en uiteindelijk de consument: zorg dat iedereen voldoende informatie heeft over een groene levensstijl.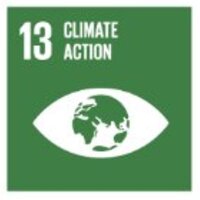 13 - Climate action
Neem dringend actie om klimaatverandering en haar impact te bestrijden
Ieder land op ieder continent heeft te maken met klimaatverandering. De opwarming van de aarde heeft nu al invloed op het dagelijks leven en het inkomen van miljoenen mensen wereldwijd en dat zal in de toekomst alleen maar toenemen.
Extreme omstandigheden
Droogte, overstromingen en extreme stormen komen vaker voor door klimaatverandering. Broeikasgassen die wij uitstoten zorgen ervoor dat de temperatuur op aarde snel stijgt. Dit zorgt ervoor dat het Poolijs smelt en het zeeniveau stijgt. Arme mensen die nu al het meest kwetsbaar zijn, krijgen het eerst met de gevolgen te maken. Vaak zijn zij afhankelijk van landbouw in gebieden die gevoelig zijn voor extreme omstandigheden.
Onder de twee graden
In december werd in Parijs een klimaatakkoord gesloten waarbij landen afgesproken hebben om de opwarming van de aarde onder de twee graden te houden. Hiervoor moeten broeikasgassen fors teruggedrongen worden en moeten fossiele energiebronnen vervangen worden door duurzame energie. Verder is het belangrijk dat met name ontwikkelingslanden maatregelen kunnen nemen om zich te wapenen tegen de gevolgen van klimaatverandering.
A third of the food produced in the world is lost. Food waste is therefore responsible for 8% of the total greenhouse gas emissions caused by humans. Reducing food waste is one of the most effective ways to reduce emissions of human-induced greenhouse gases.
A large part of this waste is caused by a bad harvest or mismatch which leads to a lost harvest but with remains of a negative footprint (greenhouse gas emission) . Additionally, a large part is caused by problems with transport or packaging or simply by throwing food away too easily.
Food waste can be reduced by using ingredients in recipes that improve shelf life so that less food has to be thrown away or by using smart packaging systems. Additionally, food waste can be reduced by creating valuable ingredients and products out of the waste material. For example, protein-rich food ingredients from fish by-products or fiber-rich ingredients from agricultural by-products or ingredients from fruit and vegetable by-products (SDG 12).
''Waste isn't waste, until we waste it''.